The best free social media sites are available now in this world. Many people use it in their daily life. Social media is maintained a very powerful role in this digital world. 
Every day people share their life scenarios and work details and share their usable social media. Every day people like to send messages to their friends on social networking sites every second. We are sharing our photos and videos here. 
We are discussing today the most popular and top social media platforms right now in this world. Why we use this social media and how to use it. Digitally we are all connected with social media. We are reading many things on social media.
Best free Social Media site in the world 2022
1. Facebook
Facebook is the most popular usable social media right now. 2.93 billion Facebook users are right now using Facebook. Facebook is a very big social media. Here people are connected with many people and friends. Every time people share videos and messages here. 
Every user has a profile here. People store their details in their own profiles. Every user saves their name, work details, birth date, blood group, phone number, email, permanent address, etc. Many people update their images and daily activity in their profiles. 
Facebook users use many things like Facebook pages, Facebook groups, etc. Many users are selling products using Facebook pages. Facebook groups make people are connected. Facebook user share their activity here. Many posts are viral if people share them in Facebook groups.
Best Free Social Media
Facebook recently open a tab that shows videos like YouTube. Many people are very much interested to upload videos every day. Facebook shares revenue also users. If a page is full fill facebook monetization criteria and follows the Facebook rules then facebook published ads on their pages. 
Facebook's Algorithms are very powerful. People share posts and watch videos. Algorithms are read and study every user. Always prioritize the user's needs and show the user's interest. Facebook has mobile apps. It also runs on the web version. 
Social Networking Sites
Most people like to use mobile versions. Web versions are also very popular. Many companies are adding to Facebook every day. People or users and companies run ads on Facebook within a chip cost. Most sites take huge money for ads. But Facebook gives this opportunity to run ads at a small investment.
Facebook newly invented Meta Technology Company. This social media is the most popular website in this world. Facebook CEO Mark Zuckerberg is a very talented gay. Facebook has many platforms but meta is the all Facebook products platform. Every day Facebook shares are increasing. This company's value in the marketplace is nice.
2. YouTube
YouTube is the best Free Social Media site and video platform. This product is Google products. Very popular video streaming site in this world. Every people use YouTube in his daily life. In the digital world, YouTube is the most powerful website. When people face any problem then firstly they will find a solution search on YouTube.
YouTube is the Best Free Social Media that is popular for all types of generations. Every generation like YouTube. In this world, most people are using android phones. They are using YouTube using their mobile phones. Most of the time people watch YouTube for relaxation. 
YouTube has many video categories. Users watch videos for their needs. Google algorithms show videos like user interest. Many people come to watch songs, movies, funny things, etc. Some people are watching videos for tutorials. Many people are giving solutions, and many YouTubers are giving procedures.
Best Free Social Media
YouTube offers a partner program for YouTubers. YouTubers get huge money from YouTube for making videos. Google shows ads in videos. Many people try to get monetization, but YouTube has some criteria. Every channel has needed 4000 hours of watch time and 1000 subscribers within a year. If any YouTuber completes this criterion then he will apply for monetization.
Top Social Media Platforms
YouTube needs an original video. If you copy any video then you should not be getting monetization. If you copy then you will be getting a copyright strike. So don't copy any video. YouTube has a community guideline.  So you will carefully handle it. If you did not read it then must read the YouTube community guidelines. If you do not maintain then you will face a community guideline strike. 
3. WhatsApp
WhatsApp is the Best Free Social Media site and mobile app. This app using for messages. Most people use WhatsApp in regular work. Whatsapp is the Best Free Social Media that is mostly used in India. Indian people are using this app very efficiently. Whatsapp users send photos easily using this app. Usually, the message is normally passing but the photo is not the same. Every messenger reduces the photo quality. 
Social media platforms list
WhatsApp is the Best Free Social Media that does not reduce photo quality. Whatsapp passing photo as like the original photos. This app also shares videos. Maximum 16 MB file or Video send using this application.  This application is working very fast. The user interface is so good. If you want to use the PC version then download it. You can also be using the web version. Webversion is very useful for us.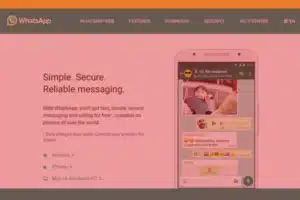 This application you can easily download from the google play store, Apple play store, and WhatsApp official website. Whatsapp is now a product of Facebook. Facebook Meta includes WhatsApp also with his company. Recently Facebook buy WhatsApp from the WhatsApp owner. Right now WhatsApp's owner is Facebook.
4. Instagram
Instagram is the Best Free Social Media site and the biggest social media app right now. This app runs on only mobile. Instagram users mostly share photos. Best and good-looking photos are shared here. People love to share photos here. Social media platforms list number 4 position on Instagram. Huge traffic daily visit Instagram. They communicate with new people and follow them. 
People want to always do new things. This sharing site shares huge dada and photo. People make gather followers here. Instagram gives some facilities that gather huge followers. If you want to easily viral then day by day share about you and your work on Instagram. It's a big platform for social activity.
Instagram profiles vary a people how famous. Every people want to be famous. But we know no mac can famous, famous his work. Many people regularly work and update it on Instagram. After a certain time, that user must be getting popular. So always work with dedication. 
5. Facebook Messenger
Facebook Messenger is the most popular app that also we use for our social media activity. Facebook create a dedicated app for messaging its users. They are all used just as login Facebook account user ID and password. This messenger using for messages. If you starting a business user of the Facebook page then you should very much need this messenger. 
Facebook is mostly used for sharing photos videos and etc. But Facebook Messenger is share personal data and business data together.  Every user needs some notification when some people what to talk with him. Messenger gives this type of notification to these users. Facebook notifications are not user-friendly. Many users are not like also facebook notifications but they are always like messenger notifications. 
Facebook messenger is the top social media platform in the world. The Facebook company newly added that app with their Meta company. Basically, Facebook all products are now related to Meta. Meta is now a very important thing for Facebook. Facebook mostly works for businesses and ad companies. Facebook messenger also helps people to make a business and ads work.
6. WeChat
WeChat is the most popular social media application in this world. Because this app is specially made for the Chinese people. All over people know that Chinese people are not using any application or anything that ex-port from other countries. They are trying to all make it in their country. Most of them are using the WeChat application for communications. Therefore, this application is globally released then all people use it with joy.
WeChat is like WhatsApp. Similar applications are made by the china company. WeChat provides one of the best services. This app sends a video maximum of 20 Mbps size. Globally many people are now using this app. Monthly 1.2 billion people are activating this application. That means 14 billion-plus users are activated yearly.
7. TikTok
Tiktok is a Video sharing application and the best Free Social Media site. Tiktok Video is very popular. If you like the TikTok video app then you must log in to this application. These apps share short videos. Every TikTok user makes videos for uploading here. Every user needs to TikTok download and installs it on his own mobile. After installation, you can watch the video. 
Best Free Social Media
TikTok APK is a android software. There is also an iso version. But the iso version file size is high like 400 MB plus. But the Android size is good. This app creates by a China Douyin. This software was mainly created by a Chinese company name ByteDance Ltd. This company is the main owner of the TikTok application. 
Tiktok is a Video sharing most popular app. More than 40 countries people are using this app. They are madly using this app. People sharing many short clips here. Many people are famous for their use of this application. Famous TikTok user's, we are calling TikTok STAR. Many people are now TikTok stars. They are also earning money from this app.
TikTok company also gives the opportunity to earn money. If users are doing any live show then any traffic or people are watching it. When people are like that, they will send a gift card. This gift card makes the point. After a certain, who have many points they are selling it to the TikTok companies. TikTok sends money easily.
Tiktok is running internationally that's why they have many agents from different countries. They work with TikTok companies. TikTok is now a very popular site. After TikTok famous, much social media is coming like TikTok. Sometimes TikTok offers to sign up for commission also. That means, if you refer your friend to use this TikTok then TikTok gives you referral money.
8. Sina Weibo
Sina Weibo is the second biggest app in China. Chinese people are trying to use all applications which are made in china. This application is like Twitter and Instagram. This application is a big social media. Monthly 300 million active users visit this social media. China people are using this application.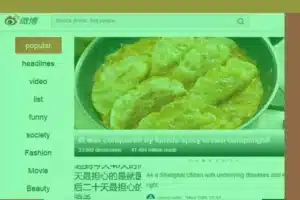 This application is mainly made for microblogging. People write short blogs here. Many users like to share their stories. Some of the people like to share photos and status here also. Sina Weibo running in Chinese, English language only. You Should try this social media.
9. Telegram
Telegram is now a very popular social media app and the best Free Social Media site. Telegram using very easy. If you want to use Telegram you must need log in. Many people are saying that Telegram messenger is very nice. Huge people are using this app for video sharing. This app has a very popular feature. We know large files are not shared with this type of application but Telegram is different. The telegram app can share the large file. 
Telegram has a PC version and a web version. WhatsApp sending file has e a limit but the Telegram file size limit is large. the Telegram file size is 1.5 Gb. Huge files send daily to use this app. Many people are what to know who is the owner of telegram social media.
Telegram social media's owner's name is Pavel Durov. This application is totally encrypted. Every message is End to End encryption follows. Many people want to talk with others with the best security. These applications are providing the best security. Telegram has more than 600 million users worldwide. A big number of people are regularly working with a telegram.
10. Snapchat
Snapchat is the Best Free Social Media site and popular media now. Daily Visitors are increasing this social media. People like to use this application. Monthly 320 million people are active on this social media. Snapchat's most users are from western countries.  Snapchat user number is half a Billion. Snapchat is the Best Free Social Media to use our daily work.
North American people are mostly using this application. North American Market is also included and related to this social media. Most of the user's age is below 40 years. The young generation is using this application very likely. Most of the younger age is 18 to 24 years old are using Snapchat.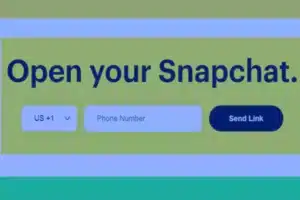 Many people also like Snapchat because they are playing games here. Many games are available here. Gamers like to play here. They are playing Flip eggs most of the time. Snapchat is video-sharing social media also. Snapchat users worldwide have 319 million daily active users. Some of the games' names are given below.
Flip the Egg, 
Hex FRVR, 
Subway Surfers Airtime, 
Om Nom Run, 
AlphaBear Hustle, 
Chess Quest, 
Ludo Club. 
These are the most famous games. Mostly who are like games, they are playing regularly here. This app is used for business purposes. Americans and many western people use this application for business. Most of the time Snapchat generates revenue through the advertisement. 2 Billon dollar-plus earning for Snapchat. Snapchat growth is day by day increasing.
11. Twitter
Twitter is a very common name in Social media. It is the best Free Social Media site right now. Huge people are using Twitter. But recently Facebook is the Best Free Social Media. Twitter uses most of the high profile people. We see every famous and popular person has a Twitter account. Many people are using Twitter for branding. These social media people are so much active. They are usually used for the status of Twitter. 
Parag Agrawal is the CEO of Twitter. He is an Indian. He is 37 years old. Parag Agrawal is an Indian & American software engineer. Twitter's main office is in San Francisco, California. Many people are using Twitter for research purposes. Huge traffic daily visits to this social media.
12. Reddit
Reddit is the Best Free Social Media site and a nice ideal site. This site is like a newspaper. Even If you are not log in then you can also use this application. Huge videos are regularly published here. Monthly Reddit visitors are 48 million-plus. Reddit users regularly use it. In February approximately 1.5 billion visits Reddit.
Best Free Social Media
This social media is mainly American Social News, content, and discussion website. Steve Huffman and Alexis Ohanian, with Aaron Swartz 2005 founded Reddit. It was founded by the University of Virginia. Reddit is a very powerful social media. Huge ad companies are publishing ads here.
13. Quora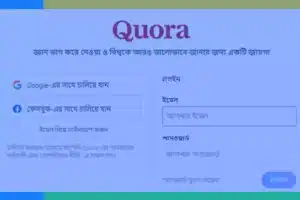 Quora is a very popular website and it is the best Free Social Media site. It is an American website. In 2009 this site was founded. Quora is an app that is making huge questions and answers. People love to question here. Huge visitors regularly answer it. Quora has also post options. Any visitors can be posted here.
Best Free Social Media
Quora supports huge language. If you have any questions here then you must get feedback here. Quora means Question or Answer. Quora is a platform that shares your options, questions, ideas, etc. This website's per day visitors is 3.3 million. People are monthly visit like 300 million-plus but the monthly active user is 150 million people. Most of the users are Indian.
14. Skype
Skype is the best Free Social Media messaging app. It's a Microsoft company's product. This application needs to login to use. If you are not logged in here, then you will not use this app. After login in, you will use this app. Skype login needs a Microsoft mail. If you have outlook or Hotmail then you can easily use it.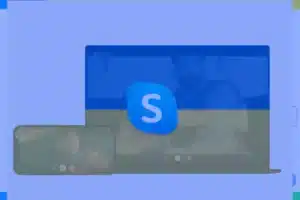 Skype is the Best Free Social Media application that's why it is used for mainly messaging like Facebook Messenger or WhatsApp. This application is running on the Android app store, and the ISO app store on mobile. This application has windows versions and mac versions also. More than 40 million people are actively using this application.
Top Social Media Platforms
15. LinkedIn 
LinkedIn is the Best Free Social Media site and the biggest social job site. This is a job networking website. Here people can find jobs. If a people make his profile powerfully then many investor or companies hire them. Monthly 310 million people are visiting this site. In more than 200 countries people are using Linkedln. More than 830 million people are using this application.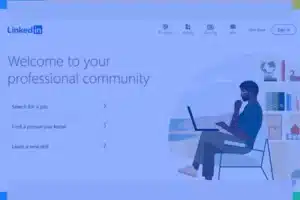 Everyone wants to know why we use a LinkedIn account. We are using a Linkedln account because we build our connection in your corporate life. How to stay with you same qualifications people are related. This social media can create your identity and professional qualifications. This app can build your career as an alike brand.
LinkedIn Account use is very important. It sometimes makes you new ideas. This application is the Best Free Social Media and we also recommended for your job life. You can also apply to use a Linkedln account. This application sends you many job notifications. If you daily use this social media then you should know about the company's needs and goals.